21 years of experience in producing glazed constructions for various facilities all around Europe
Manufacturing
Stiklu centrs began its work in 2000. The company specialises in the production of insulated glass units and structural glazing for various facilities.
One of the Largest Glazed Construction Production Plants in the Baltics
The Stiklu centrs factory is located in Liepāja Industrial Park on Pulveru iela and its total area is 3500 m2. Stiklu centrs factory produces approximately 160 000 m2 glazed constructions yearly, which are later used in various facilities all around Europe.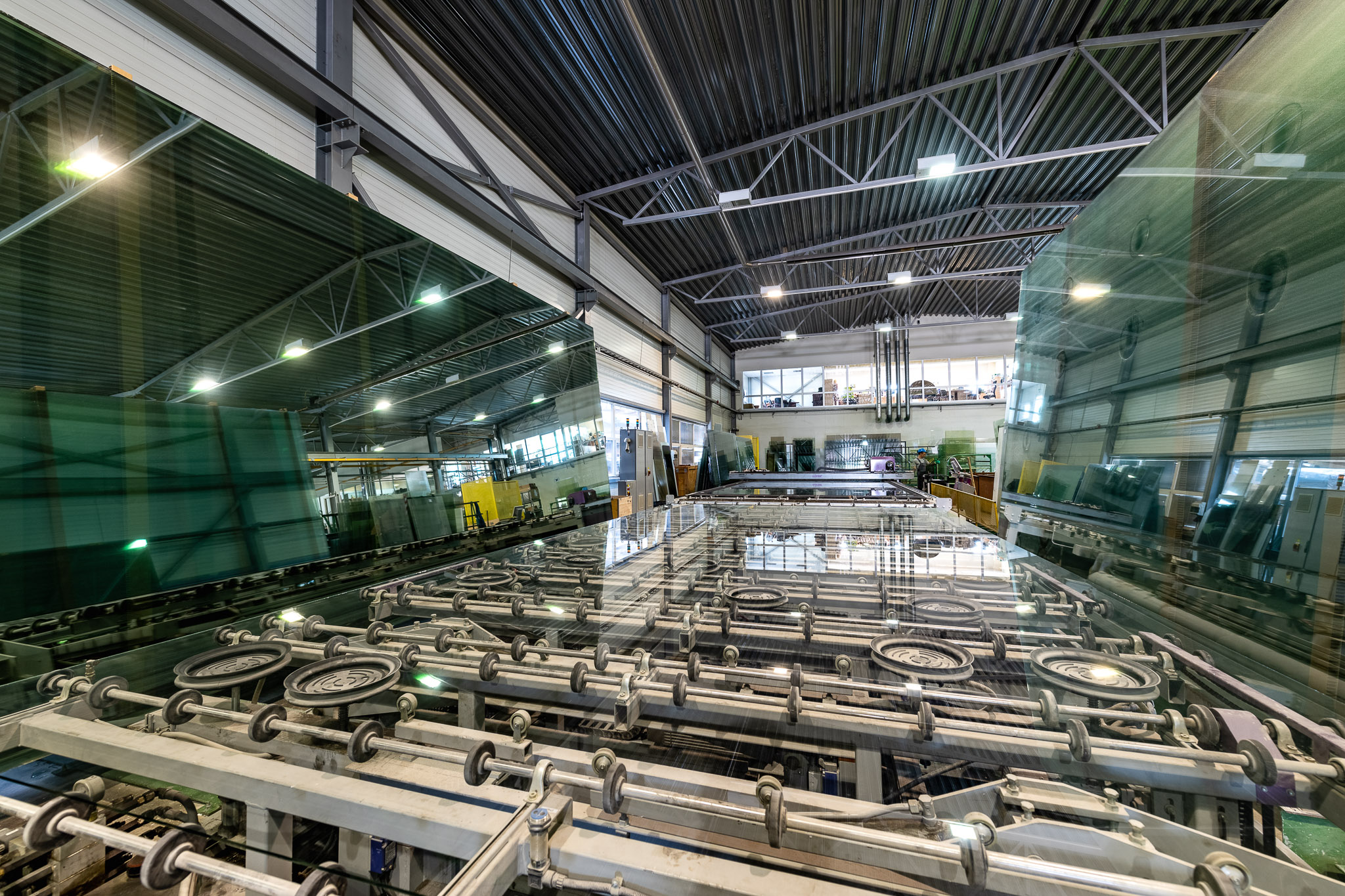 Modern Equipment and Certified Materials
Stiklu centrs produces high-quality products that is in accordance with European standards. In order to ensure a high level of quality, during our manufacturing process we use equipment from recognised manufacturers such as Lisec, Bottero, Pankoke, whereas raw materials are ordered from world-class glass manufacturers such as Guardian, Sain-Gobain, AGC, Euroglas, Pilkington and others.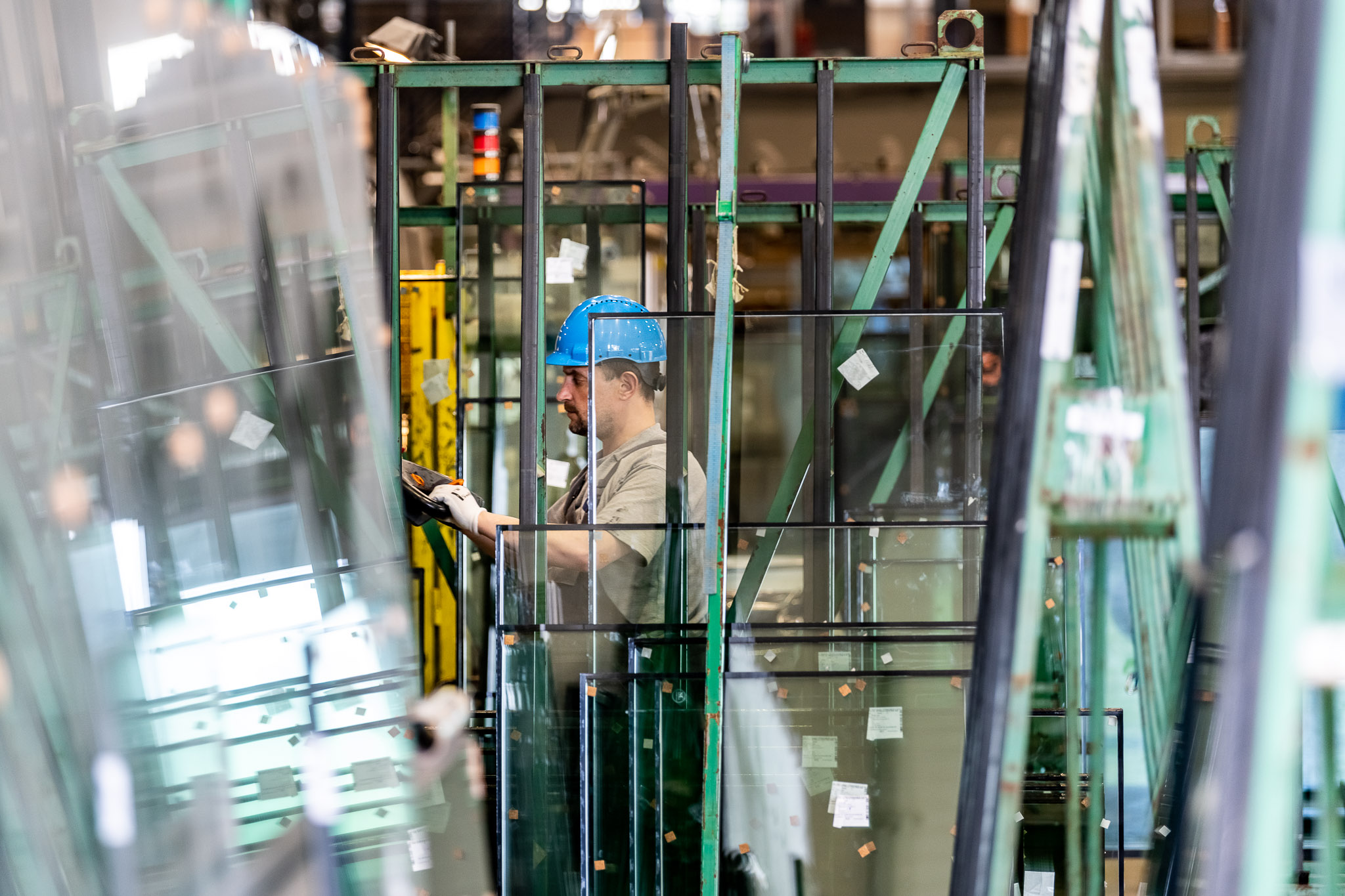 Quality Systems
Modern equipment, certified materials, experienced employees and a quality management system that is in accordance with the ISO 9001 standard – all this ensures consistent quality of the manufactured products. Whereas, in order to take care of the environment, we have also implemented the ISO 14001 environment management quality system.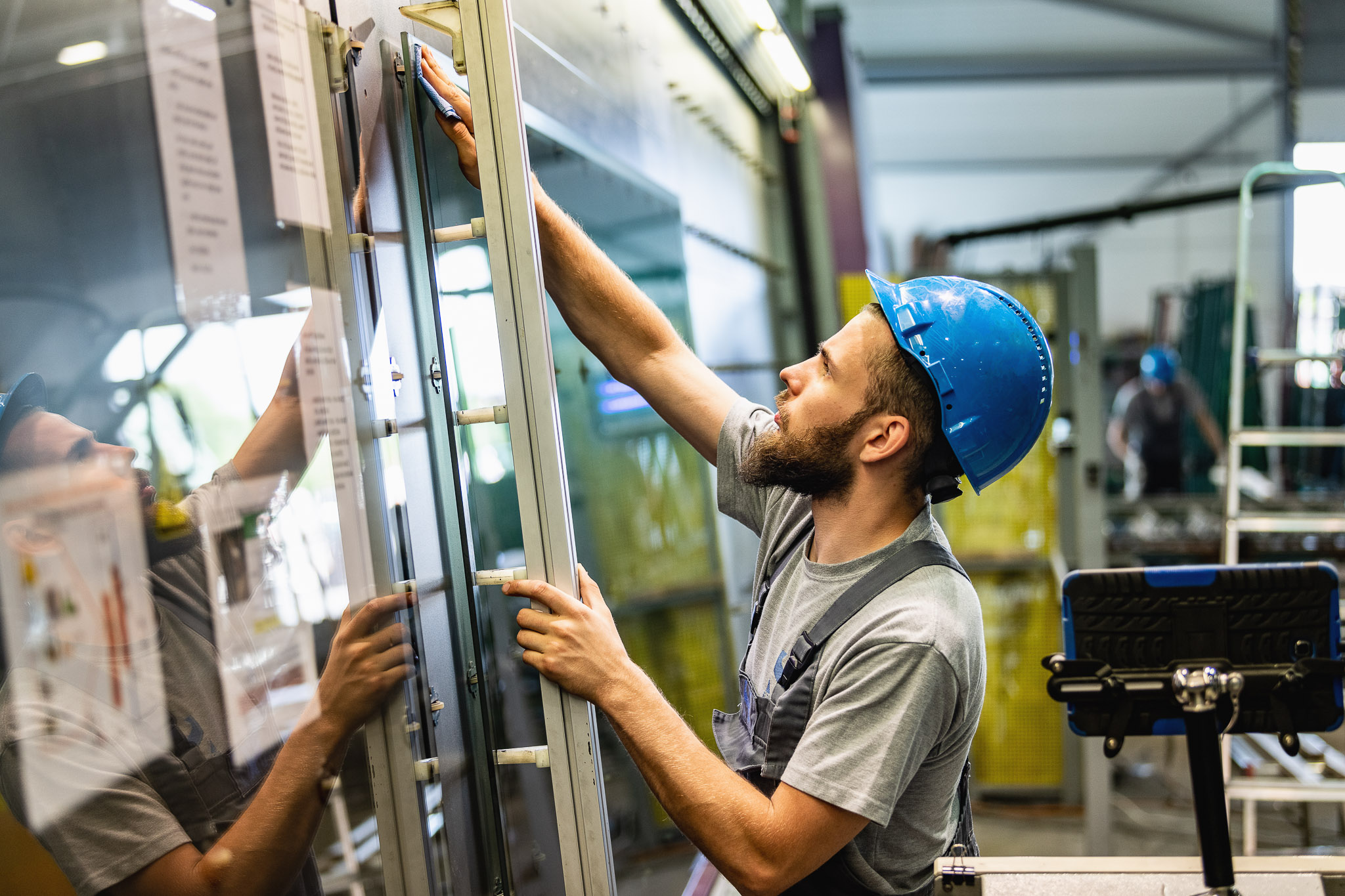 Technical Specification of the Factory
Maximum size of an insulated glass unit that can be produced at the Stiklu centrs factory is 3000 x 5000 mm. The Stiklu centrs factory is located at a geographically convenient location – it has a port, railway and land transport roads nearby that provide a wide range of options in terms of logistics.